Translating Help Content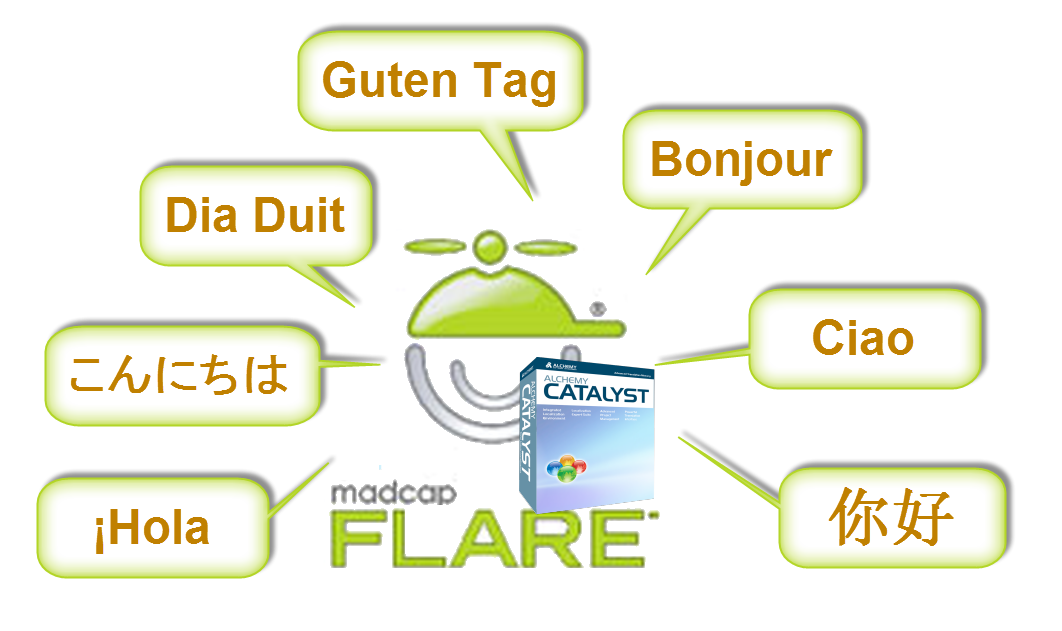 You are using MadCap Flare or a similar Help authoring environment to create technical documentation. You have invested in a professional solution and have put in the effort to make your content look fantastic and read very well in many output formats.
Be sure to multiply the return on this investment by targeting additional markets for your work. Alchemy CATALYST enables seamless translation of your MadCap content, thus reaching new markets in the fastest time, with low cost and high quality.
The Alchemy CATALYST Solution
To achieve a high-quality, rich user experience MadCap Flare projects contain many different content types used for different purposes within the Help system. MadCap features such as skins, glossaries, browse sequences, variables among others are treated in special ways within a Flare project. Some of this content is localizable, and some of it needs to be carefully protected during the translation process.
Alchemy CATALYST is best placed to manage the localization and translation of your MadCap Flare projects because it combines a deep understanding of this special content along with a wealth of dedicated best practice features for software and help localization. Built on best-of-breed ezParse technology MadCap Flare content is securely and seamlessly parsed and presented for localization in Catalyst.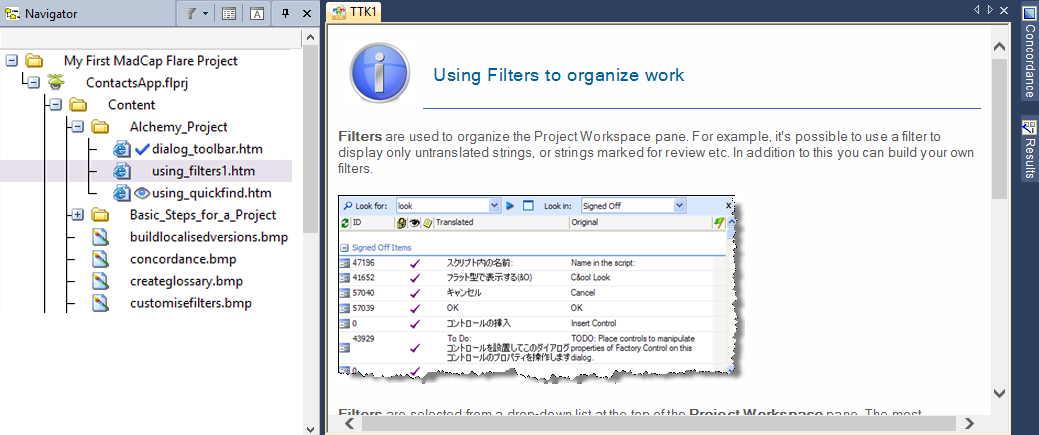 Quality and Consistency
Consistent, high-quality translation is assured through use of the award winning Validation Expert. The thorough list of built-in validation checks (including inconsistent translation tests) can be augmented by cloud-hosted validation rules available for downloaded. In our view, prevention is better than cure though, and while the Validation Expert performs validation across groups of segments post-translation, linguists can use Automatic Validation to instantly learn of issues introduced during the editing process.

Through Catalyst's advanced translation memory, the Leverage Expert assures maximum reuse of translations and other information such as max-length restrictions, annotations, translated images and more. This sophisticated leverage system means you save twice - translations and engineering effort.
Managing approved terminology is a best practice encouraged in the Catalyst solution. Use Terminology Harvest to create a list of approved terms and use the Translator Toolbar to present those approved translations to linguists during translation. The circle is completed with the use of a specific validation test to search for cases where approved terminology has not been used.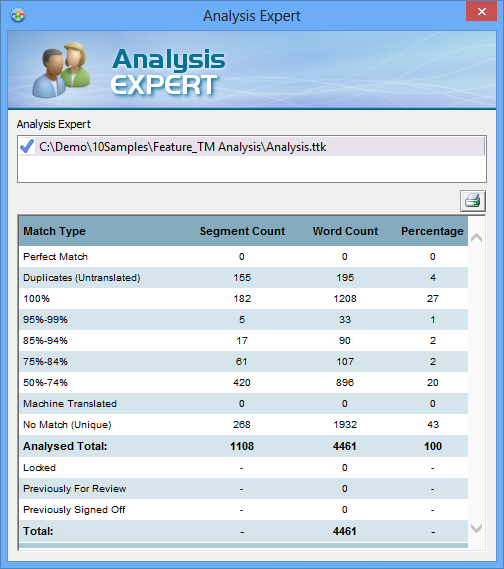 Internationalization
Significant cost reductions are reaped if a small amount of effort is devoted to systematically preparing your content for translation. The renowned Pseudo-Translation Expert makes this a simple task. Simply and create mock translations of your Help environment in seconds to detect if special content such as variables and keywords will translate well later. The use of this expert is highly recommended as identifying problems at the beginning and fixing them is much more effective than searching for the same problems many times over once the content has been translated into multiple languages. The closer to the beginning the errors are detected the less expensive they are to fix.
Project Management
Whether the content is compiled CHM from another system or a pre-compilation Flare project file, kick starting the translation process couldn't be simpler. Native parsers for all content types come as standard and make project kick off a synch. Drag and drop your files into the Catalyst environment and use core features such as statistical reports and TM analysis identify the scope of projects from cost and time estimations. Maximum flexibility is paramount and while chm files can be recompiled on extraction, MadCap Flare content is best re-compiled within that environment to manage conditional tags and different output formats. For this reason translated source files are extracted when outputting localized content.
Conclusion
Alchemy CATALYST provides the complete localization solution. Features for authors, project managers and linguists ensure your translation will go smoothly. Advanced features will ensure the highest quality at the lowest cost.